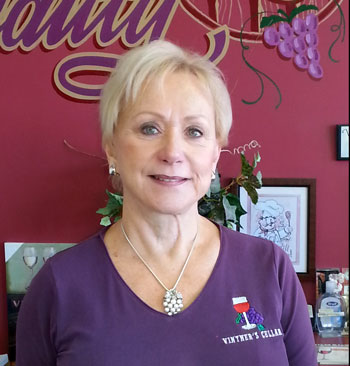 Diane Bezaire, Owner
Established and successful Vintner's Cellar offers the ability to make your own wine in our stores. In only 30 days you can be bottling 30 bottles of homemade wine for your personal use made by us from only the finest quality juices from Europe. Each 23 litre batch produces wine for 30 bottles (750mL).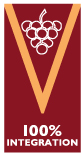 Vintner's Cellar wines are produced from high quality varietal grape juice. Only GMO Free and 100% food grade ingredients are used with flash sterilization and modern production techniques.
You will find the largest assortment of wines from Italy, France, Germany, Australia, Chile, South Africa, and California. With the most competitive price and finest quality juice, you will always find the perfect wine for you and your friends!
Vintner's Cellar promises a one year guarantee on all of our products. We pride ourselves on our quality juices, product knowledge and years of experience. Our friendly and well educated staff are here to help you every step of the way.
We also carry a full range of wine making supplies for those enjoying a wine making hobby.
Gift certificates for your favourite wine lover may be purchased for a batch of homemade wine or for any amount you prefer.
Click here to read what our clients are saying about us!