Specials
Wedding Special $144.95
If a wedding, baptism or anniversary is in your future, impress your guests with our finest quality wines.
This special price gives you 30 bottles of wine, complete with bottles, corks, labels, and shrink caps. The wine produced for this wine is comparable to a $12 to $15 bottle from the liquour store. Wow! Don't wait! Come in now to plan for your next special event!
---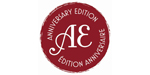 Anniversary Editions
Made from 100% pure juices never concetrated from selected regions and vineyards, fermented on skins.One year aging is recommended to attain the full benefit of these heavier full-bodied wines. Only limited quantities are available. We encourage you to come in early to avoid disappointment! Each 23 litre batch produces wine for 30 bottles (750mL).
Cabernet Sauvignon / Baco Noir $199.95. Flavours of black cherries, blackberries and plums. A fruit forward wine with a refreshing finish and a soft firmness of fruit tannins. Blended with Cabernet Sauvignon, you get the ideal balance; medium body with a little of astringency. Serve with burgers or BBQ ribs.
Rio Grande Rojo $199.95. 100% Sicilian Riajo grapes. From the sunny vineyards of Sicily. Juice fermented on grape skins.
Nero D'Avola $199.95
---
Premium Wines $114.95
This is our regular price and includes all service fees and our one year guarantee on our product. Each 23 litre batch produces wine for 30 bottles (750mL). Click here to see our wine selections.